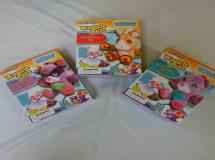 U77- $5.00
Wuggle Pets Animal key chain stuffing kit. Assorted animals!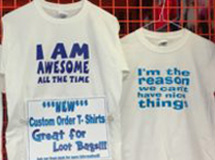 **NEW**AKZ funny shirts!!- $6.00
Minimum 10 shirts.  Available in all sizes.  Custom made- Must be ordered in advance.
Individual price- $10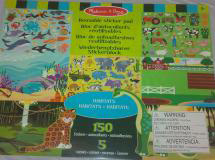 U74 – $6.00
Melissa and Doug Reusable Sticker Pad
Includes 150 Stickers and 5 Different Scenes
G104- $5.00
Flower Picture frame, Flower hair bands, and colourful hairbrush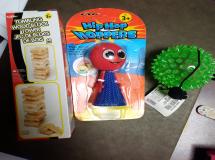 U71- $5.00
Tumbling Wood Block Tower, Hip, Hop, Hopper, and Ball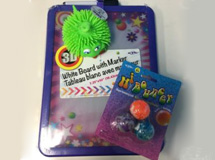 U80- $5.00
Whiteboard with 3D design, 3 hi-bounce balls, and Monster Boppers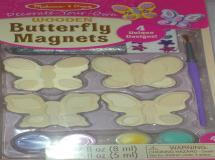 G102 – $6.00
Melissa and Doug – Decorate-Your-Own Wooden Butterfly Magnets
Includes: Paint, Stickers, Glitter Glue and Wooden Magnets.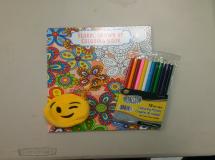 G105- $5.50
Grown-up Colouring Book, Colouring Pencils, and an Emoji Keychain change purse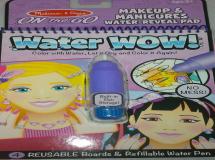 G101 – $6.00
Melissa and Doug Water Wow! Makeup and Manicures Water Reveal Pad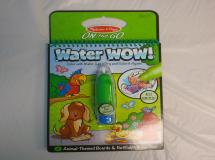 U67- $6.00
Melissa and Doug Water Wow Reuseable Colouring Book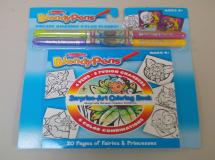 G98- $6.00
Melissa & Doug Blendy Pens
Includes 4 pens, 2 fusion chambers, and a colouring book with 20 pages of Fairies and princesses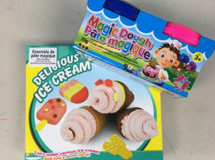 U78- $5.25
Playdough set with 2 pack playdough
G94 – $6.00
Melissa and Doug Create a Craft Mirror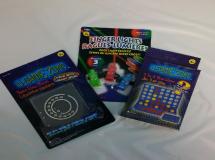 U76- $5.00
Crazy maze, 4 in a row game, and finger lights.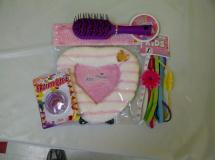 G91 $5.25
Furry Frame, Elastic Hair Wraps, Hair Brush, and Lip Gloss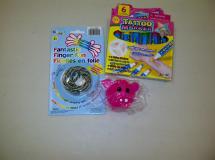 G-84 $4.75
Finger fun, washable tattoo markers, splat toy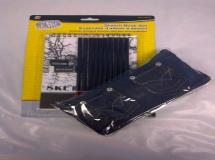 G96 $5.00
Jean Pencil Case with Drawing pencils and Sketch Pad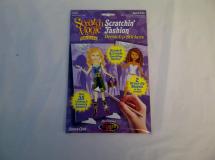 G93 $5.75
Scratch Magic- Scratchin' Fashion Dress-Up Stickers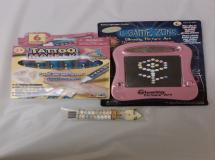 G-69 – $5.00
*Glow picture art *Tatto Markers *Candy Bracelet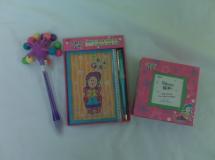 G-72 $5.00
Adress Book, Photo Frame Notes Holder, Funny Pen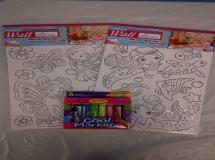 G-95 $5.00
Colour your own removable wall stickers (2 styles- Fairies or mermaids) and washable smelly markers
U-31 – $6.00
Giant slinky, Baton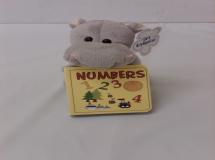 U-47 – $4.75
*Beanie Plush *Board Book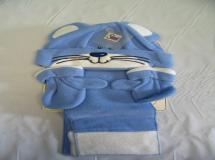 U-17 – $5.00
Winter outfit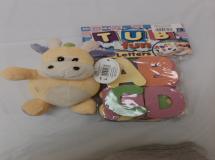 U-46 – $5.00
*Plush Animal *Tub alphabets